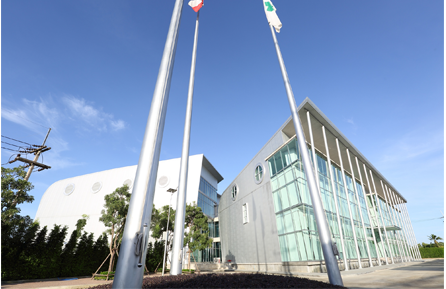 Inthorn is a state of the art, fine jewelry production unit in Asia. Our jewelry factory in Thailand combines some of the best talents in the jewelry industry with the latest equipment and know how in jewelry design and production. Being well versed with the intricate details of fine jewelry, we are fully equipped to handle a wide range of styles and designs. This allows us to consistently deliver substantial volumes of fine jewelry precisely on schedule.
Our experience and professional management structure ensure that, you get much more than just a jewelry production service when you work with us at Inthorn. Your order is entered and monitored through a thoroughly integrated computerized system to ensure that, every single detail on the production floor is closely tracked. This enables the immediate identification of a problem and allows corrective measures to be promptly deployed to steer things back on course. This proactive approach drastically reduces the chances of quality related issues and delays in delivery. A keen commitment to quality and on time delivery, give our clients the peace of mind to concentrate on marketing and customer related aspects of their business.
The intricate details of fine jewelry require a high degree of expertise to be perfectly implemented. The trained and talented craftsmen at Inthorn possess specialized skills to handle, complicated gem settings, innovative metal finishes and advanced design features that enhance the beauty and long term durability of fine jewelry.
We can craft jewelry working with your designs or you can rely on the talented design team at Inthorn to create concepts that will be reserved exclusively for your collections. Browsing through our sample line of fine jewelry will inspire you with, ideas and features that highlight the essence of fine jewelry. The gem sourcing team can procure fine precious and semi-precious gemstones required for your orders.