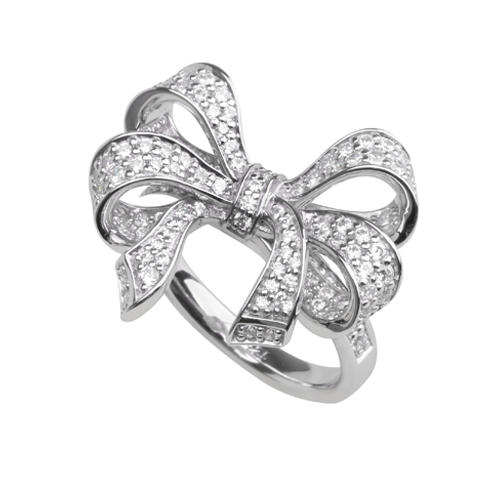 The demand for diamond engagement rings remains high, this despite the emerging trend for colored gems in bridal jewelry. Diamond ring sellers, should seek to strike a delicate balance between diamond quality, design and price points. While the design elements of a diamond engagement ring would be driven by personal preference, it is quality of craftsmanship that allows absolutely no room for compromise for jewels to be worn on special occasions. Inthorn is one jewelry factory that is built on the principles of quality, this shows in the quality of merchandise and service that we provide. We excel in crafting fine jewelry and are comfortable even with the most intricate design elements and complex gem settings. Skilled artisans dedicate complete attention to each and every diamond ring that they create. The factory environment encourages creativity and efficiency. Stringent quality checks at every stage of production, enable timely correction of problems and this, accounts for our enviable track record of on time delivery.
Since there is no single design concept for a perfect diamond engagement ring, variety should rule your collection. We can manufacture just about any design that you wish for, in our factory located at Nakhon Pathom, Thailand. Solitaire diamond rings have for long been the favorite for engagement rings but, today's bride is willing to explore ideas that define her individuality. Pick a design concept that, covers most of the exposed gold with small diamonds and rely on our expert diamond setters, to do a firm and long lasting setting.
The 1 and 2 carat diamond ring theme is still popular but, young couples have given it a new twist. Rather than pay an extravagant price for single stone diamond rings where, the diamond weighs a carat, there is a growing trend to buy a diamond engagement ring with small diamonds that, together weigh a carat. These rings can cost significantly less as compared to 1 carat rings that are set with a single diamond but, crafting such rings can be quite challenging. Skilled diamond setters at Inthorn have perfected the art of 'close setting' small diamonds that deliver, the visual appeal of a single large stone. We would highly recommend that diamond engagement ring sellers, showcase this innovative trend in their collections. The rings create a much higher perceived value than, their price tag suggests.
White is no longer the dominant color for bridal events, make sure that your diamond engagement ring collection showcases a dash of color. While you can stay loyal to white gold, choose and pick a few yellow and rose gold diamond engagement rings to add a unique flavor to your offerings. Colored diamonds add a new dimension to the luxury feel of engagement rings, this is surely a celebrity driven trend. It is true that the high price structure of colored diamonds is supported by their extreme rarity but, a bit of design creativity can bring attractive prices to your colored diamond rings. Choose rings with colored diamonds in smaller sizes, you could even accent a gorgeous white diamond ring with a sprinkle of small colored diamonds.
Diamond engagement rings can contribute a healthy share to your total sales revenue but, you need to keep tag on a few vital issues. This is a market segment where quality rules and demand is not too restrained by price. You need to read the market and make sure that your ring collection, matches up to current trends. Let Inthorn manufacture your diamond engagement ring collection and you, can give complete attention to the market side. Our team can source the diamonds for you but, we would be equally glad to use diamonds provided by you.
Diamond Engagement Rings, Suggestions:
White gold dominates but, yellow and rose gold are gaining more admirers.
Fine craftsmanship and expertise in diamond setting are absolutely necessary.
Illusion setting where small diamonds are set closely together, is gaining demand.
Engagement jewelry is no longer all-white, explore color diamonds.
Innovative designs are in and strict adherence to conventional concepts is declining.
Collections should have a variety of rings, this will help develop a wider market base.
Choosing the right jewelry manufacture is a great way to begin.