Fine Gold Jewelry Manufacturer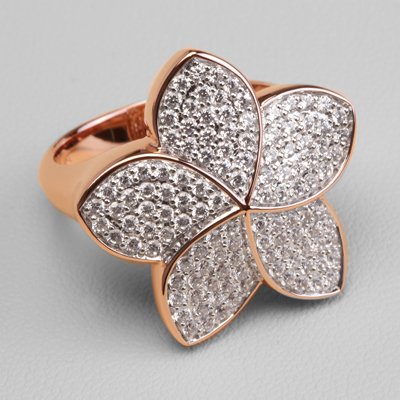 Inthorn is a leading fine gold jewelry manufacturer based in Thailand. With a mission to consistently produce quality fine gold jewelry, our production setup combines highly talented crafting skills with some of the best production equipment and tools. The trained production team is equally comfortable with using advanced technology as it is, with applying expert hand skills. With expertise in a wide range of styles, gold textures,finishes and design methods we can fulfill even the most challenging fine gold jewelry demands.
We did not stop at achieving the status of being the leading fine gold jewelry manufacturer in the industry. The objective is to provide a total solution for your jewelry requirements. A fully integrated computerized system is maintained to keep track of every single detail in the production process. The idea is to take proactive action in areas that could impact quality or delivery schedules. Professional managers are always on hand to take care of events that could hinder the smooth flow of an order.
While design always plays a prominent role in jewelry, it is colored gems and diamonds that add the element of style and exclusivity to fine gold jewelry. Besides the actual procurement process, gemstones provide challenging opportunities to enhance the beauty of fine jewelry. Intricate design details and complicated gem settings are at the heart of fine gold jewelry and if perfectly executed, can add significant perceived value to a product. The staff at the Inthorn jewelry factory, are continuously trained on new processes and methods related to production. Working with Inthorn is a sure way to stay a few steps ahead of your competition.
Inthorn Highlights:
Thailand's most sophisticated jewelry production facility.
Brings together the best artisans and state-of-the-art technology.
Expertise in a wide variety of styles and concepts.
Clients can pick from our designs or provide their own.
Comfortable with intricate design elements and complicated gem settings.
Can provide gem and diamond procurement or work with stones provided by the client.
Superior components like clasps, locks and hinges are developed and fabricated in-house.
Fully integrated system helps professional managers track and manage all activities.
Impressive track record for on-time delivery of merchandise.