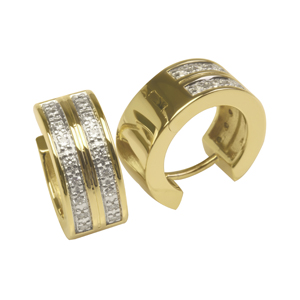 The trend to wear fine sterling silver jewelry is on the rise, this is a market segment that expects quality and is not driven merely by low price points. The timeless allure of fine silver jewelry ensures that, it never loses it's appeal. With most silver jewelry manufacturers catering to mass market merchandise, it is never easy to find a jewelry factory to manufacture silver jewelry for the quality conscious buyer. Inthorn the leading Thai fine jewelry provider maintains the same quality standards for gold and 925 silver jewelry.
Our state of the art jewelry production facility in Thailand, can craft 925 silver jewelry with features that one would expect to find exclusively in gold. With no limitations on design, gemstones and advanced features like elaborate metal finishes, the possibility of cutting edge design innovations are endless. We equip our clients with fine silver jewelry that will not only withstand stiff market competition but, confidently out perform competitors.
By combining the talented hand skills of our craftsmen with, the most advanced jewelry production equipment, we have developed a resource that can efficiently execute both classic and contemporary jewelry styles. This encourages the development of a fine sterling silver jewelry business that appeals to a wide range of markets. Competence to handle all types of fine jewelry needs means that, our clients need not work with multiple jewelry factories to satisfy all their requirements no matter, how varied or complex they might be.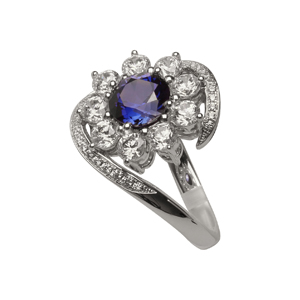 Our jewelry factory is located at Nakhon Pathom, just 50km from Bangkok. More than 500 highly skilled artisans and craftsmen work with the latest technology to create fine jewelry in gold and 925 silver. Quality conscious jewelry sellers across the globe rely on the expertise of Inthorn for all their jewelry requirements. The factory is equipped to efficiently execute the complete production process from start to finish. This allows a more thorough control of the entire production flow which is, closely monitored through a fully integrated system. By assigning equal emphasis to jewelry quality and on time delivery, we are the ideal source for quality jewelry in all market scenarios. We can craft fine sterling silver jewelry using designs from our website or, those provided by our clients. With skills that cover a wide range of design elements and gem settings, we can handle even the most complicated styles. Our gem buying team can procure gems at a competitive price, we can also manufacture fine silver jewelry with gems and diamonds provided by the client.
Plating is an important requirement for most fine 925 silver jewelry. This is one process that can directly relate to the desirability of silver jewelry. The modern production technology invested at Inthorn includes, the best jewelry plating system. The automated system provides a high degree of precision in terms of plating time, thickness etc. While providing a high quality plating, the system at Inthorn is also linked to a dedicated water recycling system - our sincere effort to care for the environment.
Inthorn Highlights:
Thailand's most advanced jewelry factory.
Highly skilled craftsmen and artisans.
No limitation on designs or gemstones.
High quality standards.
On time delivery.
Advanced plating system.
Integrated systems to control the production process.